What Is Alto Rideshare & How Does It Work?
Most people have heard of Uber and Lyft, but Alto a new ridesharing company is making a name for itself.
If you're curious about what this ridesharing company is all about, this article will fill you in on the essentials.
What Is Alto Rideshare?
Alto Rideshare is a ride-hailing service that was created to provide an environmentally friendly and cost-effective way for people to get from point A to point B.
The company provides rides in five cities throughout the United States.
Alto Rideshare differs from other transportation services in that it intends to be the first company to have a fully electric fleet.
The rideshare company was founded by Will Coleman and Alex Halbardier with three core values in mind: hospitality, consistency, and safety.
What is the process of Alto Rideshare?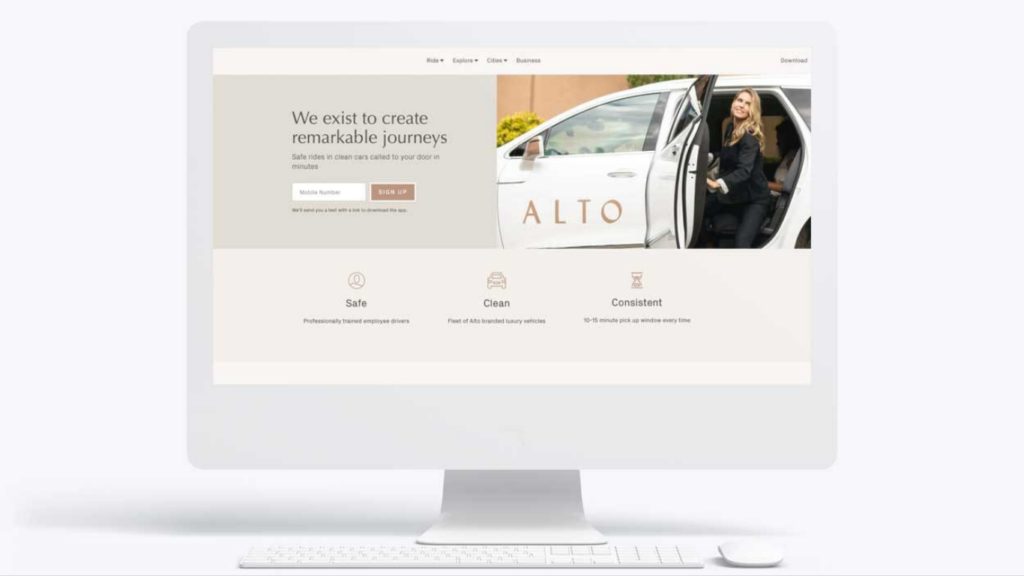 Using Alto is very similar to using Uber.
The first step is to download the app to your phone, which will allow you to request a ride whenever you need it.
Alto claims that each ride will take only 10-15 minutes.
Enter your address or drop a pin on the Alto app map to mark your location.
Confirm your request for a ride and wait for your driver to arrive.
While you wait for your ride, you can swipe up to see your driver's information.
The Alto vehicle number and the driver's profile information will be displayed.
You can also use the app's "Identify Vehicle" feature to illuminate the car's grille, making it easier to locate your driver when they arrive.
The app gives you an estimate of when your driver will arrive. It will also send you a push notification when your driver arrives.
What Kinds of Alto Vehicles Can You Expect?
Alto's fleet consists of white SUVs. As part of its commitment to providing top-tier safety to riders, the ridesharing app employs 5-star crash-rated SUVs. For an added layer of security, each ride is video monitored.
You'll also benefit from the fact that every Alto driver thoroughly cleans the vehicle between rides with EPA-approved disinfectants.
HEPA cabin air filters keep clean air circulating throughout the cabin of your Alto vehicle.
Where Can I Find Alto Rideshare?
Alto rides are available in five cities across the United States: Dallas, Houston, Miami, Washington, D.C., and Los Angeles.
In 2022, the company intends to expand its services to at least ten new cities.
If your city isn't listed, sign up for updates to be the first to know when Alto expands.
Alto will gradually replace its current vehicles with electric vehicles as it expands into new cities.
By the end of 2023, it hopes to have over 3,000 electric vehicles in its fleet.
What is the price of Alto Rideshare?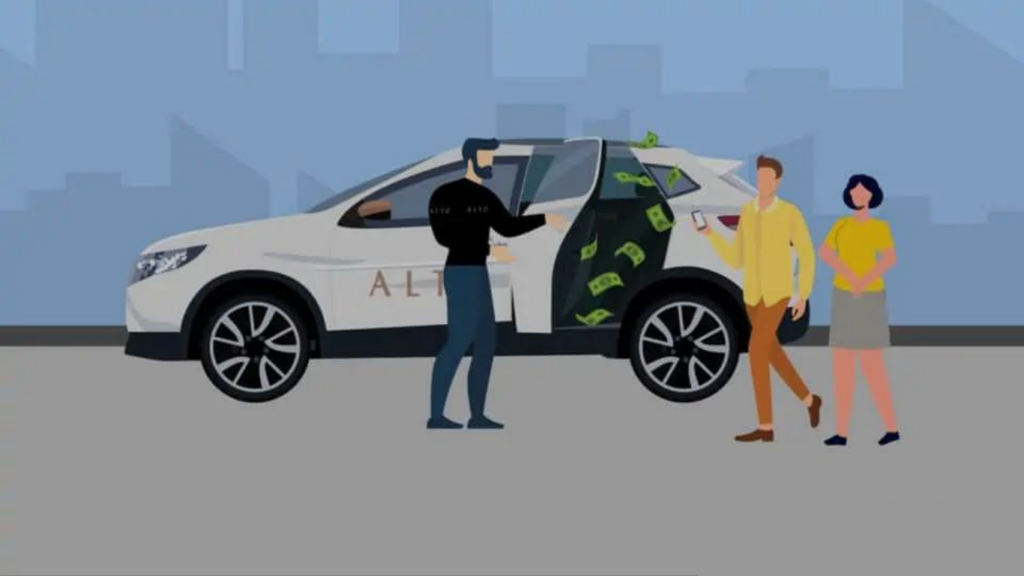 Alto bills itself as a high-end ridesharing service.
You can expect to pay more than you would with a service like Lyft or Uber.
The average Alto ride will cost approximately the same as an Uber Black ride.
Fees for Alto Ridesharing
Alto charges a $6 base fare for each ride, but the company charges a minimum of $14 for each ride.
It also includes an 18% service share fee.
It costs $0.50 per minute.
Every mile will set you back $2.15.
Alto also charges a $0.70 per minute waiting fee on top of the fare.
Do You Tip Alto Drivers?
Alto hires drivers through employers.
Instead of hiring independent contractors, the company employs each driver.
Alto does not expect you to tip its drivers because the company pays them a wage.
Unlike other rideshare apps, the Alto app does not include a tip feature.
With an Alto Rideshare Membership, you can save money.
If you find yourself taking frequent Alto rides, you have the option of purchasing one of the company's three membership options.
What Exactly Is an Alto Membership?
An Alto membership is a monthly fee that entitles you to discounted rates on all of your rides.
Membership Levels at Alto
Memberships are classified into three types, which are essentially different payment options.
The Family membership is $99 per year, plus $25 for each additional family member.
Annual membership costs $99 per year, while monthly membership costs $12.95 per month.
Each membership entitles you to a 30% discount on all trips booked via the Alto app.
Here are all of the benefits of an Alto membership that have been listed.
Access to the Entire Alto Fleet: You have access to the entire Alto fleet, including electric vehicles. You'll also have access to "members-only" rides during peak hours.
Free Rides: You'll have access to free rides regularly.
Exclusive Promotions: Membership comes with several benefits and rewards.
Members-Only Discount: With the 30% discount, you'll never pay full price for rides.
Alto offers a 30-day free trial period: Allowing you to test the membership for a full month before purchasing it. If you want to keep it after the trial period ends, you'll be charged for the first billing cycle.
Cancel at any time: Alto allows you to cancel your membership at any time by tapping a cancel button within the app.
You can take an Alto ride as a Guest inside the app at any time if you don't want to pay for a membership.
The Alto Ridesharing App
The Alto app has a sleek, elegant design lit up with a light tan color.
It is simple to obtain from the Apple Store or the Google Play Store.
When you begin a trip, it gives you quick access to the map and displays a picture of your driver.
Your driver's profile also contains additional information about him or her.
The Alto vehicle that will pick you up is prominently displayed on the app, so you'll know what to look for when you arrive at the pick-up location.
The map remains illuminated so you can track the car before it picks you up and while you're on your way to your destination.
The Alto app allows you to control the lighting and music in your vehicle.
If you don't want to talk to your driver, you can even set it to "do not disturb."
When using the membership option, you can now pre-schedule your ride within the Alto rideshare app.
You can schedule rides up to one hour in advance.
Is Alto Rideshare a secure service?
Alto is still committed to safety.
All of its drivers are subjected to a thorough screening process that includes a criminal background check and a review of their driving records.
In addition, the company has a Trust & Safety team that is available 24 hours a day, 7 days a week to assist you with any issues you may encounter during your ride.
Alto is also concerned about COVID-19.
Between rides, each driver disinfects their vehicle.
The driver and passenger areas are separated by a plastic barrier.
HEPA air filters circulate air to provide additional safety protection.
All unvaccinated drivers and passengers must wear masks while inside the car, according to Alto.
Any passenger can also request that their driver wear a mask.
The mask policy allows any vaccinated passenger to remove their mask during the journey.
Alto employs another safety feature in the form of video recordings of each trip.
You can gain access to the recording if anything happens that necessitates a second look.
Alto Delivery and Logistics are two of the company's other lines of business
Do you need to transport tangible items like file boxes or other packages?
Using the Alto Delivery and Logistics option, you can request an Alto driver to pick up the package and deliver it to your desired location.
Alto employs logistics software that incorporates cutting-edge technology.
Same-day deliveries are possible thanks to the technology involved.
What sets Alto Rideshare from Uber and Lyft?
Alto Rideshare provides a completely different experience than Lyft or Uber.
Uber and Lyft drivers are not employees.
They are self-employed drivers who use their own vehicles to transport you from one location to another.
The cleanliness of an Uber or Lyft vehicle is determined by whether or not each individual driver chooses to keep it that way.
As employees, Alto drivers are rewarded for keeping the vehicle spotless between trips.
An Uber or Lyft driver will not consistently sanitize vehicles as Alto drivers do.
You have no idea how carefully an Uber or Lyft driver will drive.
Employees of Alto must pass driving tests to demonstrate that they know how to transport you safely.
Finally, your Alto driver may be less stressed than a Lyft or Uber driver.
Alto takes good care of its employees.
Finally, the Alto rideshare experience is ideal for those seeking a luxurious, stress-free ride.
The app is simple to use and has features that will make your trip more enjoyable.
You can save money with an Alto membership or take advantage of occasional free rides.
With its sleek design, comfortable lighting, and soothing music, you may never want to ride in another type of vehicle again.
Conclusion
Finally, you should open up more revenue streams to generate more income from your taxi booking app. You can choose the clone script as the best choice to do that. The clone app will be effective in the USA taxi market as it can integrate the PHV and meter taxis.
TeamForSure can develop a taxi booking app like Uber clone for your taxi business that has the potential to access multiple revenue streams. So, get the pre-eminent taxi booking app from the leading clone app solution provider.